ABOUT ME
I am an Italian opera tenor, composer and choir conductor
I lived and studied in Milan, where I attained my Composition and Voice diplomas, as well as Electronic Music and Choir Conductor diplomas at the Conservatorio Giuseppe Verdi.
I perform as tenor soloist or in groups, especially with my opera ensemble "L'Estro Melodico" and with my duo "Two of Us". I compose and arrange music for my shows and for theater and movie soundtracks, using classical music and opera, often crossing over into popular music.
Follow me on
Facebook, Instagram,
Youtube and Vimeo
L'ESTRO MELODICO

L'Estro Melodico is an opera ensemble that combines a classic repertoire with many other styles – from baroque to symphonic music. The result is a highly enjoyable show for any audience.
The other members of the group are Angela Kerrison (soprano), Nevena Rouben (mezzo-soprano), Mihaela Stefanova (piano) and Krasimir Stefanov (trombone).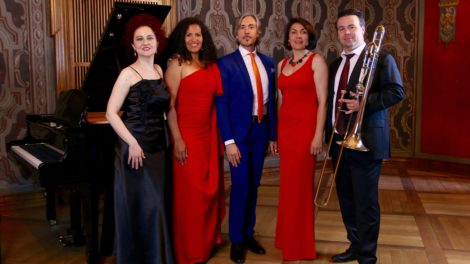 TWO OF US

The dazzling sounds of pop, soul and jazz, and the drama of the best opera tradition are blended in an intriguing, surprisingly colorful show.
Roberta Bagnolo and Davide Galassi seamlessly bridge past and present, for a unique listening experience.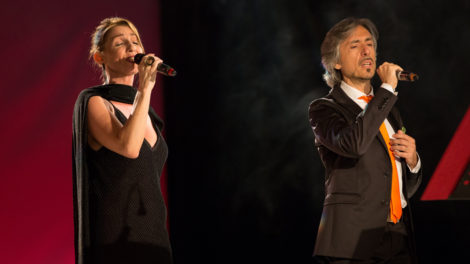 EVENTS

The main events planned are listed here. Follow me on Facebook or Instagram for more.
 
LehrerInnenkonzert with L'Estro Melodico
February 22nd, 19:00  – Lindensaal Teufen
Two of Us in Bulgaria!
April 12th, 2019, 19:30 – State Opera Stara Zagora
Easter 2019 in Wettingen
April 21st, 9:30 – Katholische Kirche St. Sebastian Wettingen